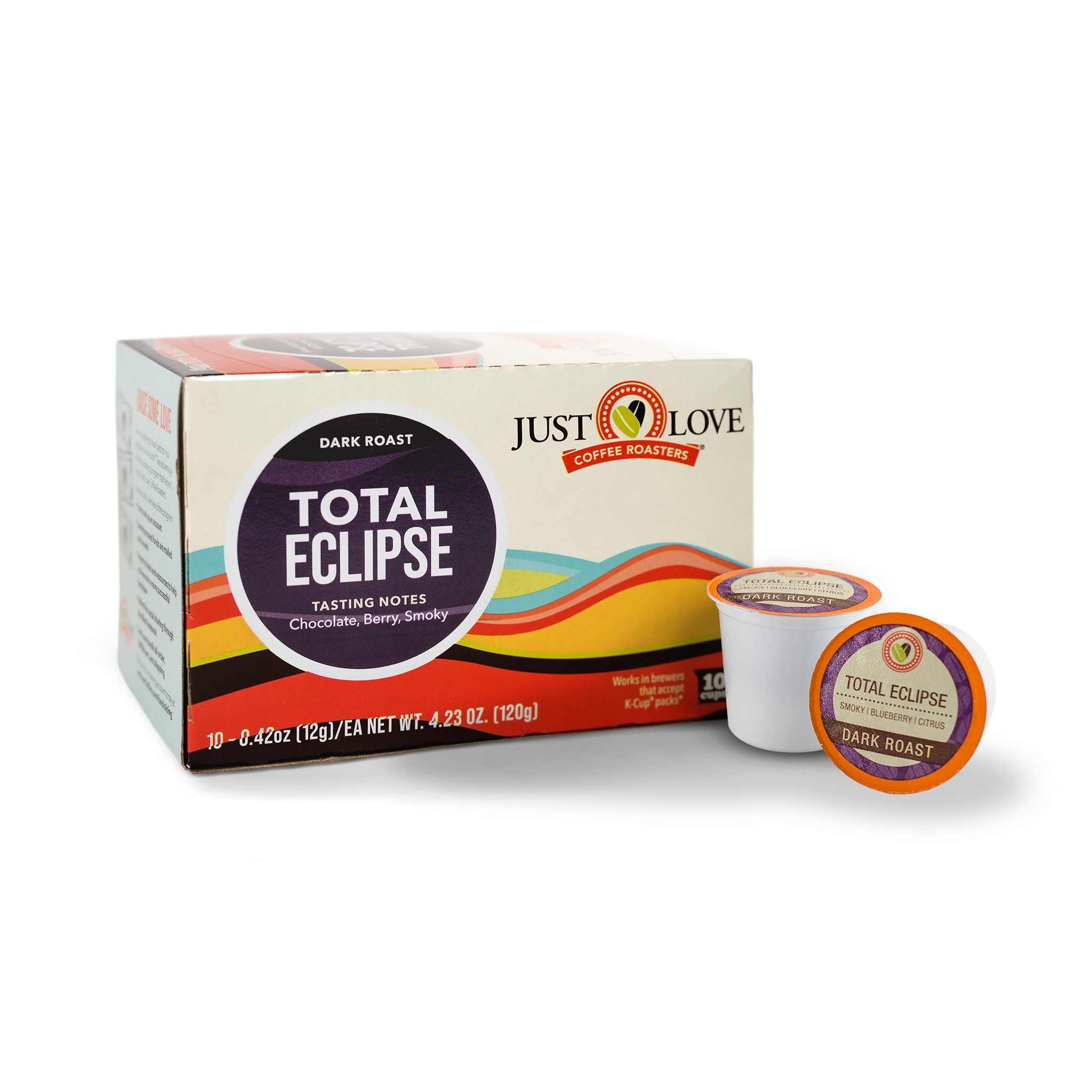 Dark Roast
Total Eclipse Blend Single-Serve Cups (10-count)
Chocolate, Berry, Smoky
Sale price
$9.95
Regular price
Free shipping for orders over $40
Total Eclipse is the go-to, dark-roasted coffee blend that our customers love. With flavorsome smokey, blueberry, and citrus notes, coming together for a blend that is perfect for those who love a full-bodied coffee. Now available in our convenient single-serve cups and work great in brewers that accept *K-Cup® packs.
*K-Cup® is a registered trademark of Keurig Inc., a wholly owned subsidiary of Green Mountain Coffee Roasters, Inc. Just Love Coffee Roasters and our brands are not affiliated with Green Mountain Coffee Roasters Inc. or Keurig Inc.
Above average single serve
The Just Love single serve cups are so much more flavorful than the other single serve brands I've tried.