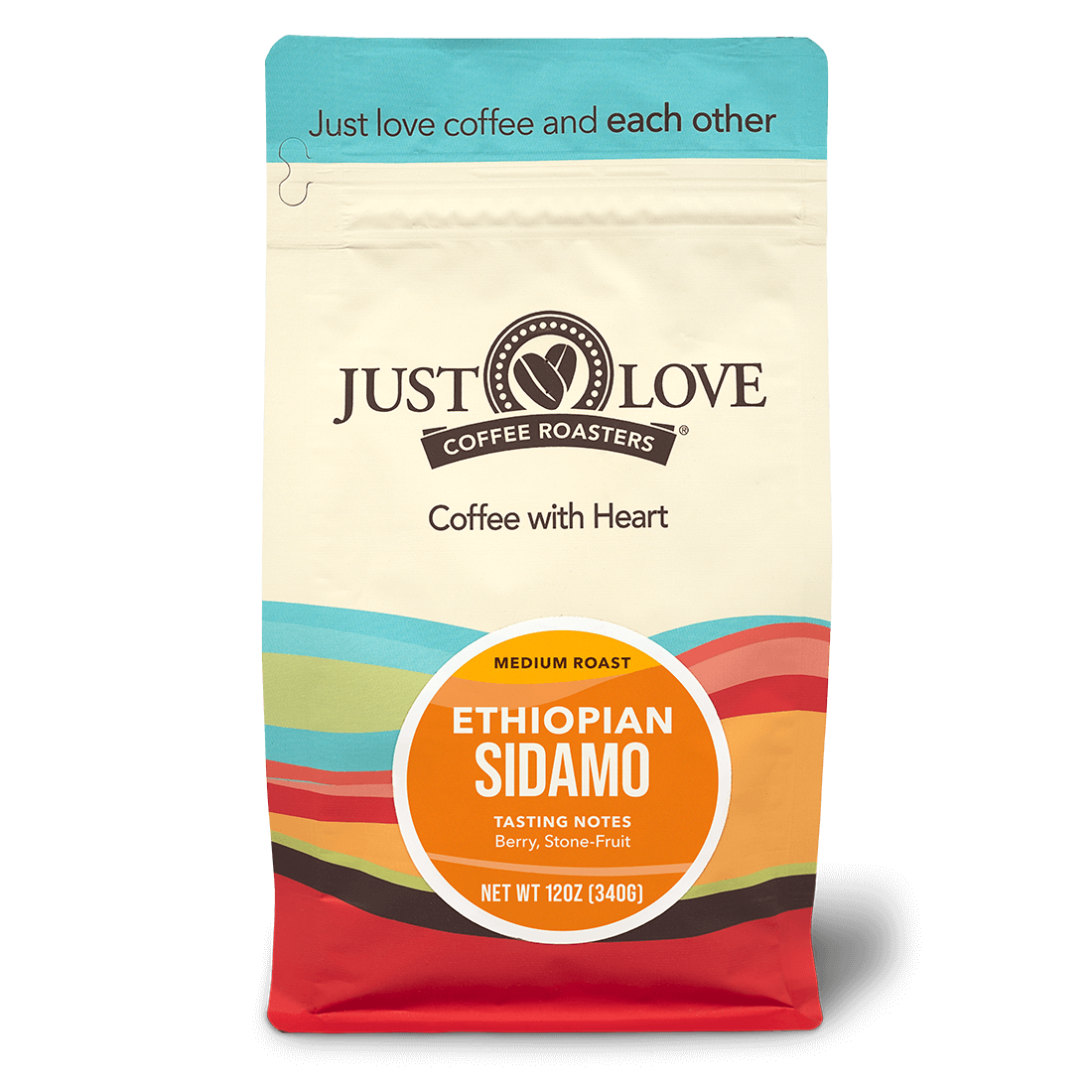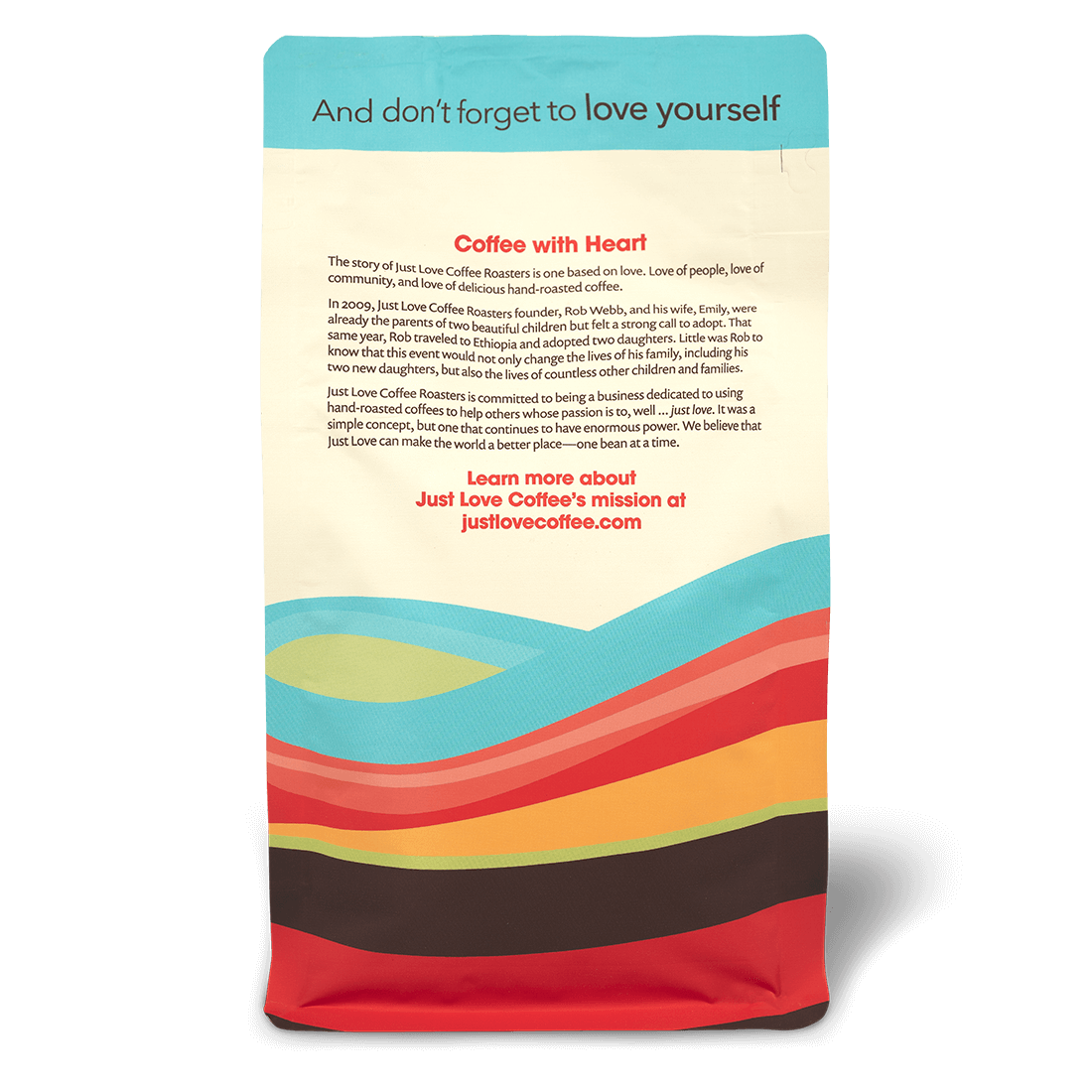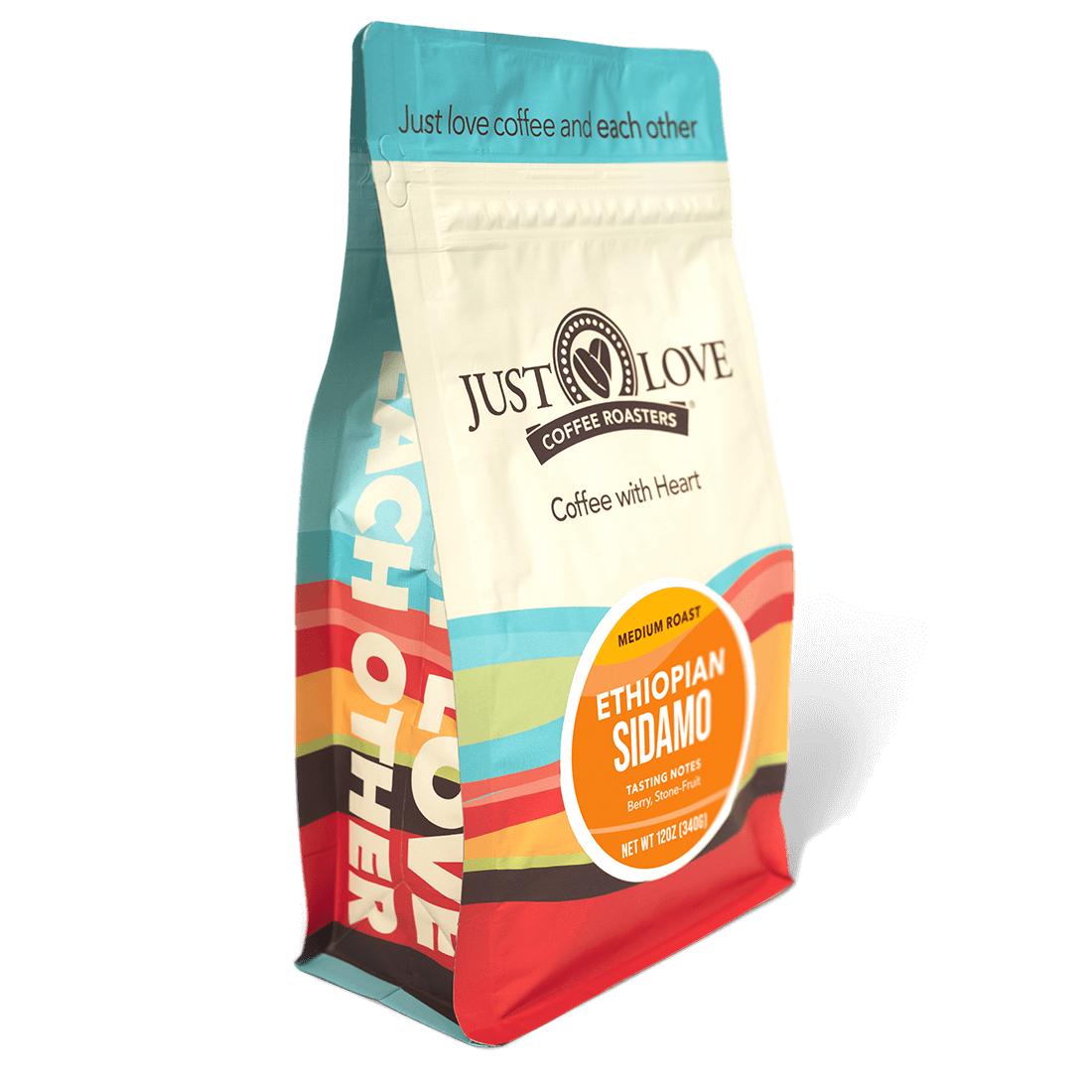 Medium Roast
Ethiopian Sidamo
Berry, Stone-Fruit
Sale price
$16.95
Regular price
Free shipping for orders over $30
Roasted medium, this coffee is clean and smooth with strong overtones of blueberries and a hint of cherries. This complex, flavorful coffee will resonate across the entire palette. Oromia Coffee Farmers Cooperative Union (OCFCU) is a small farmers owned cooperative union which have members from all coffee growing region in Oromia regional state. OCFCU was established in 1999 to facilitate the direct export of coffee produced by small farmers organized in cooperatives. OCFCU works exclusively in Oromia Regional State, which accounts for 65 percent of the country's total coffee growing land.
Delicious
I love the flavor and smoothness of this coffee and roast. I have it shipped as there is not a Just Love
store near me.
Fave coffee
Ethiopian sidamo is mine & my husband's favorite coffee. We moved away from middle TN so can't visit Just Love. We have it shipped instead. It's the best.
Probably my favorite coffee ever!
Just Love's Ethiopian Sidamo is consistently the best coffee I've had. As strange as this may sound…. I won't buy it monthly because I don't want something this good to be my everyday coffee because I'm afraid I'd forget just how good this is compared to anything else!