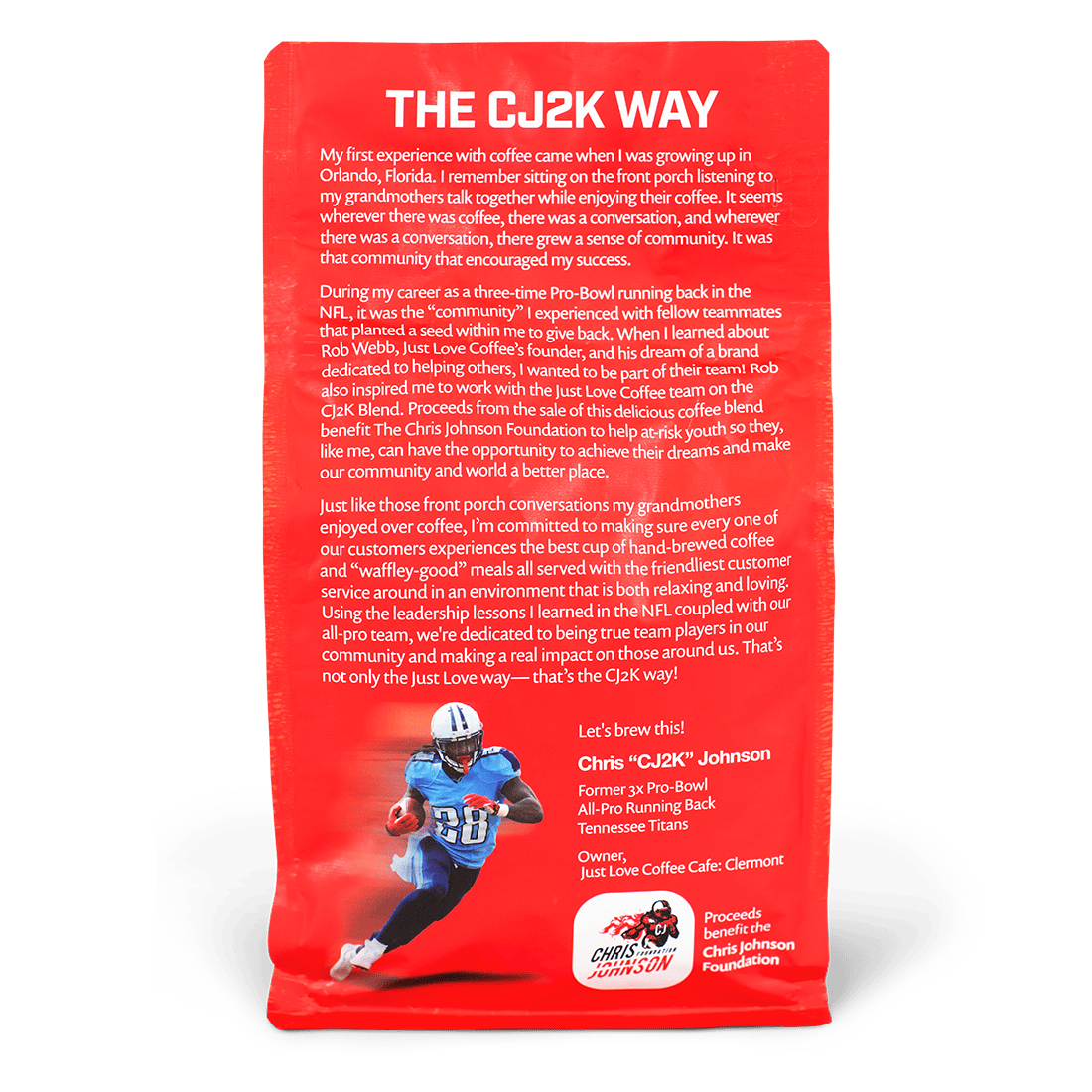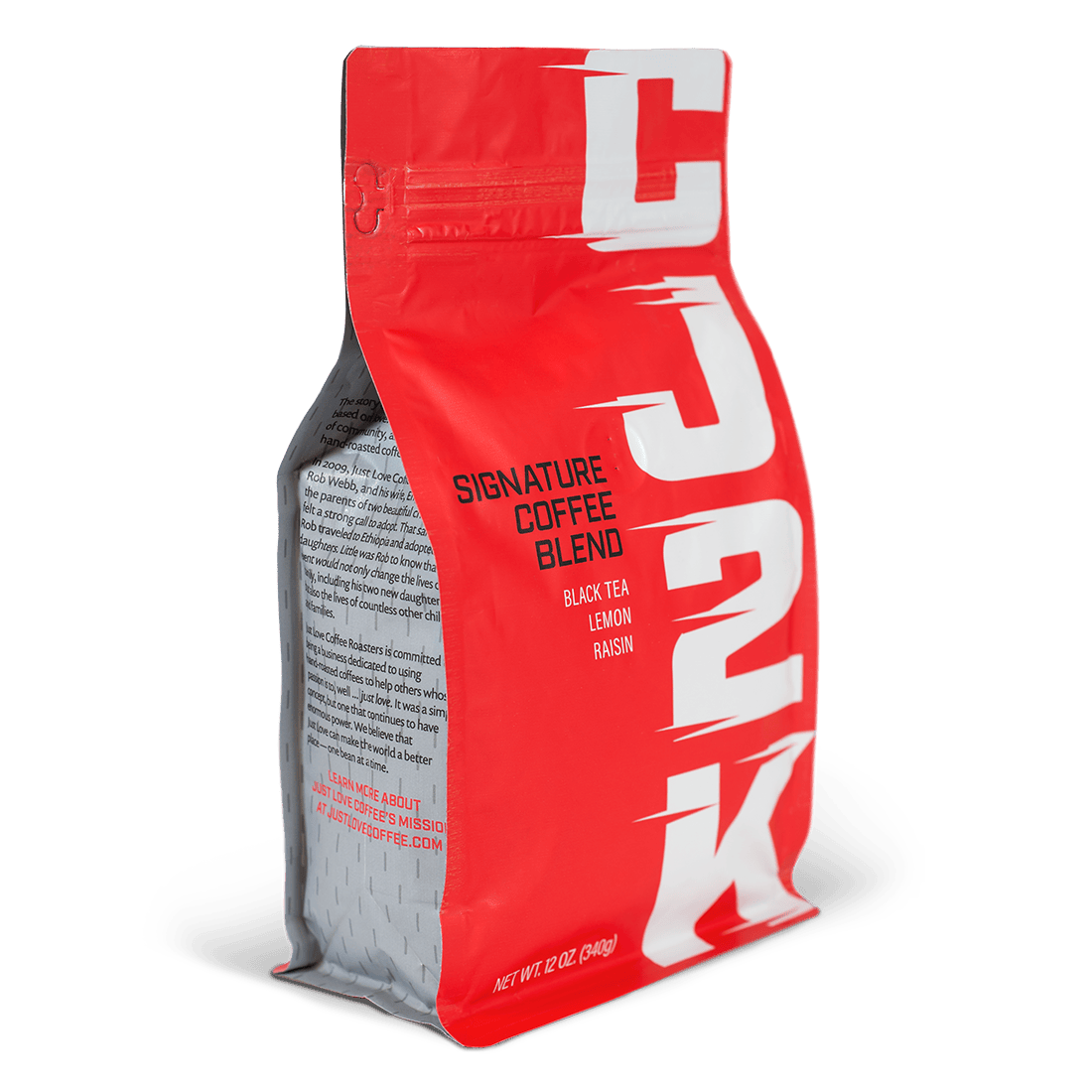 Blend
CJ2K Coffee Blend— Chris Johnson's Signature Coffee Blend
Black Tea, Lemon, Raisin
Sale price
$18.95
Regular price
Free shipping for orders over $30
​Chris Johnson has a list of football records he has broken in his college years and then 10-year career as an All-Pro and three-time Pro-Bowl running back in the NFL. His speed has earned him the nickname "CJ2K." Heck, he even raced a cheetah—barely lost. So it only makes sense that one of the fastest men on the planet would have his own coffee blend—CJ2K Coffee Blend, to be exact.

In developing this coffee blend, Chris recounted special moments in his childhood when his grandmothers would enjoy front porch conversations over cups of coffee. It was that sense of community that C.J. worked with Just Love Coffee Roasters' to create a unique blend that his fans could enjoy with their own family and friends. This delicious blend offers tasting notes of black tea, lemon, and raisin in the cup. It's perfect for your own front-porch conversations.

Proceeds from the sale of this coffee blend benefit the Chris Johnson Foundation to help at-risk youth have the opportunity to achieve their dreams and make the world a better place.

And if you're ever in the Clermont, Florida, area, stop into Chris' Just Love Coffee Cafe and enjoy a delicious meal by his team. You never know; the legend himself might show up.