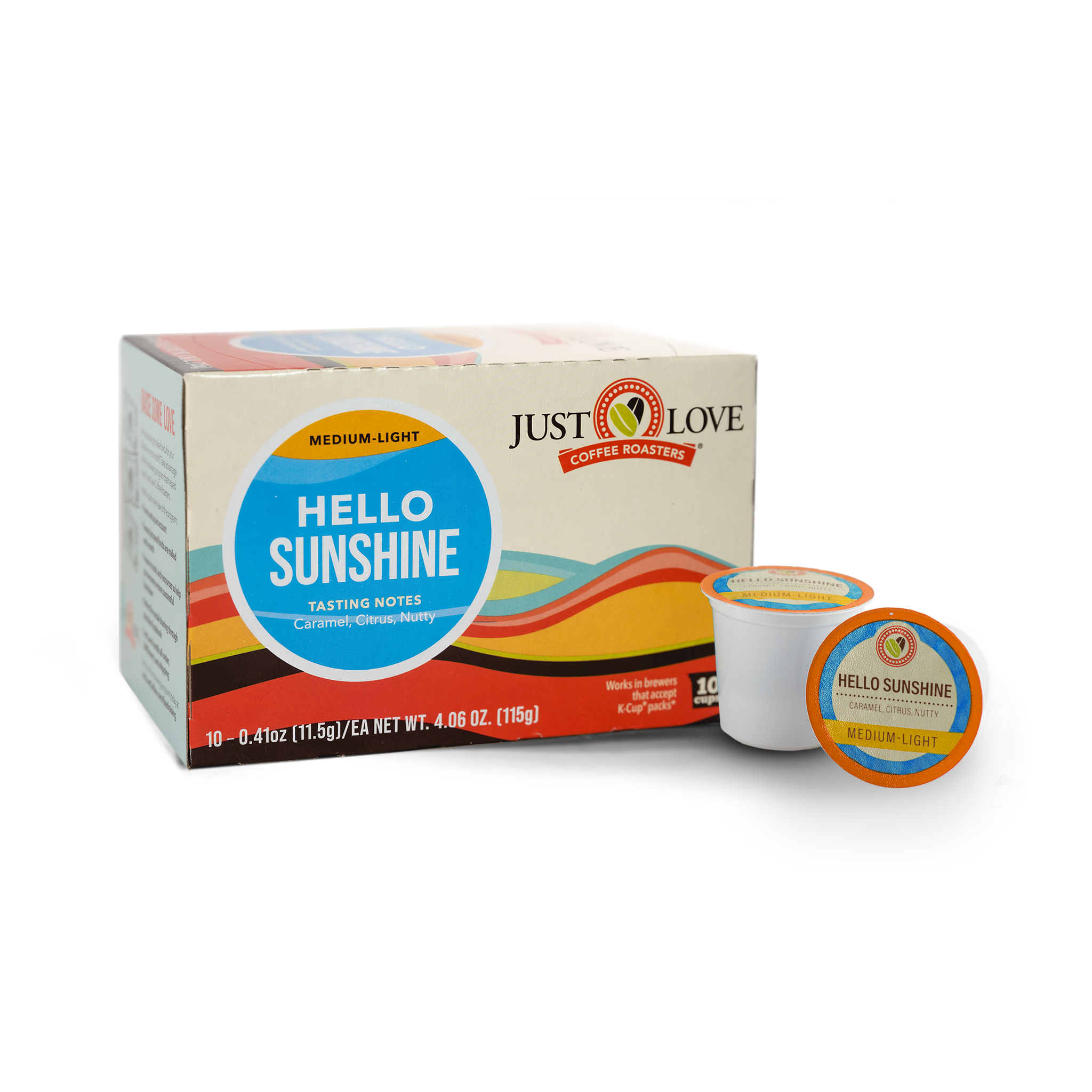 Medium-Light Roast
Hello Sunshine Single-Serve Cups (10-Count)
Caramel, Citrus, Nutty
Sale price
$9.95
Regular price
Free shipping for orders over $40
Introducing Hello Sunshine, the perfect single-serve coffee for those who want to start their day on a bright note! With its delicious blend of caramel, citrus, and nutty flavors, Hello Sunshine is sure to wake up your senses and lift your mood as you get your day going.
Crafted using only the finest 100% Arabica coffee beans, Hello Sunshine is a specialty coffee with a rich and satisfying taste. Carefully packaged in a convenient single-serve pod, making it easy to brew a fresh cup of coffee whenever you need a quick pick-me-up.
So why wait? Start your day with Hello Sunshine, the delicious and convenient coffee. Try it today and experience the sunny side of coffee!
Our convenient single-serve cups and work great in brewers that accept *K-Cup® packs.
*K-Cup® is a registered trademark of Keurig Inc., a wholly owned subsidiary of Green Mountain Coffee Roasters, Inc. Just Love Coffee Roasters and our brands are not affiliated with Green Mountain Coffee Roasters Inc. or Keurig Inc.
I was a little leery trying a coffee I had never heard of. But the coffee was full of flavor and strong.
Hello Sunshine Single-Serve Cups (10-Count)
Great coffee!!!
Love the coffee K cups!! The flavors are amazing!