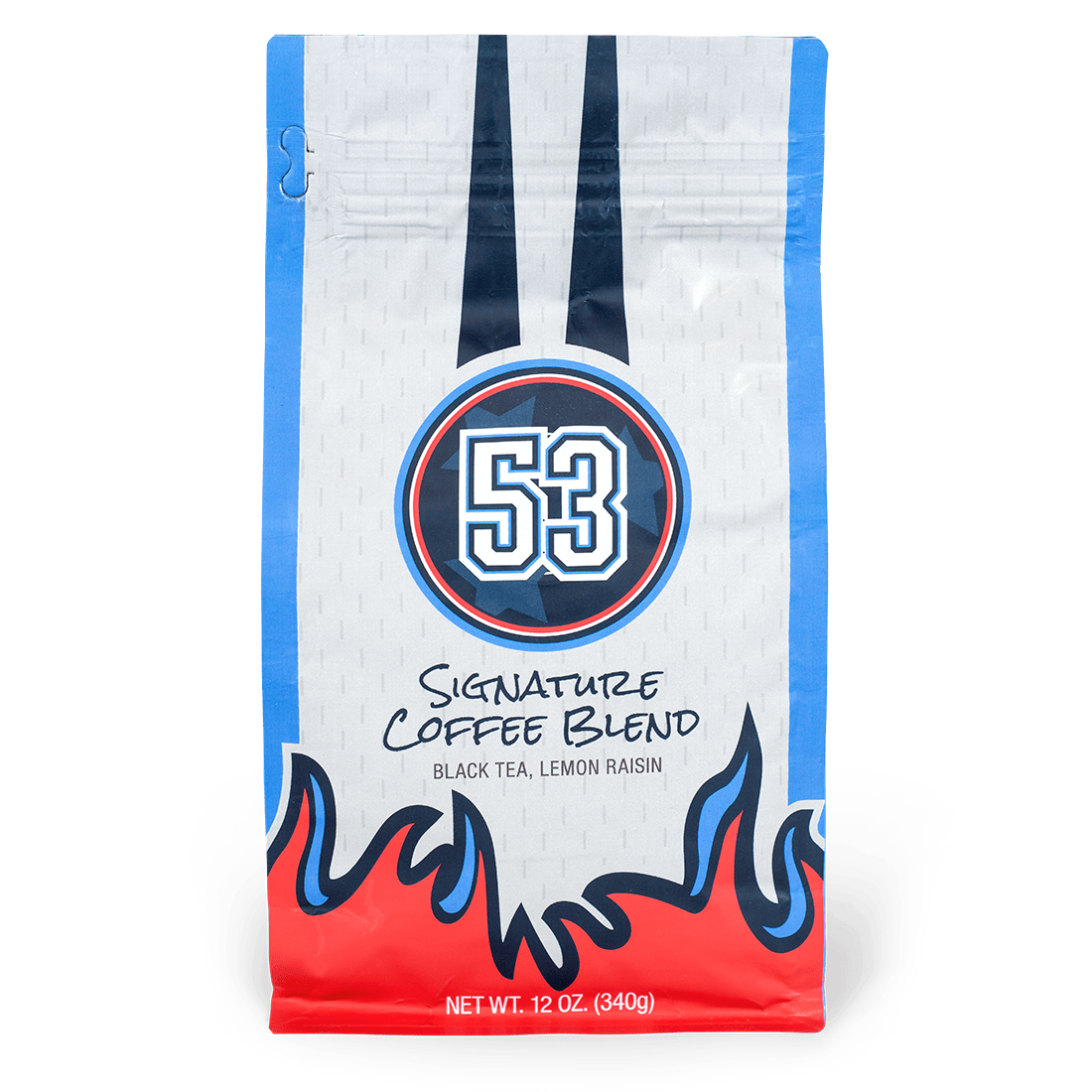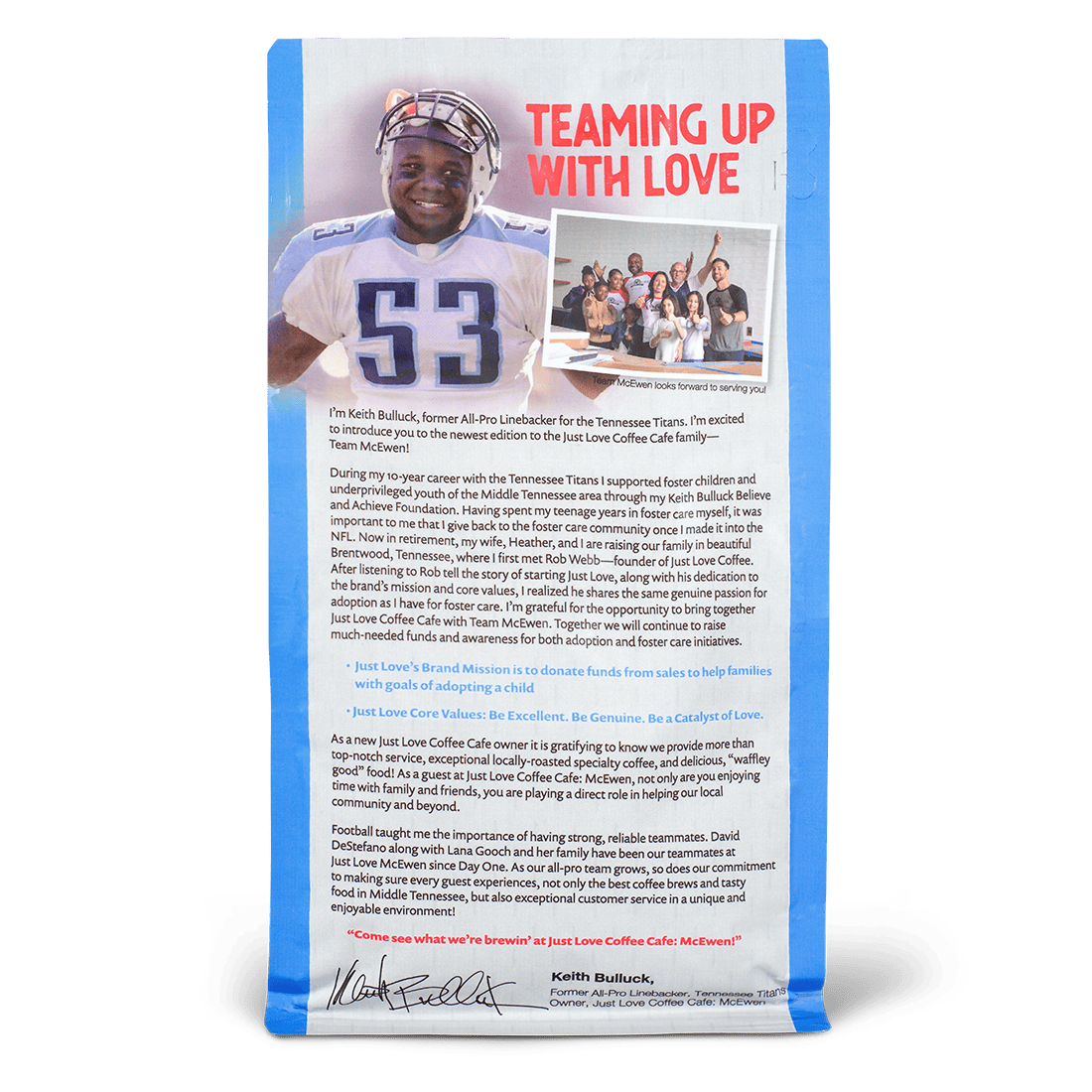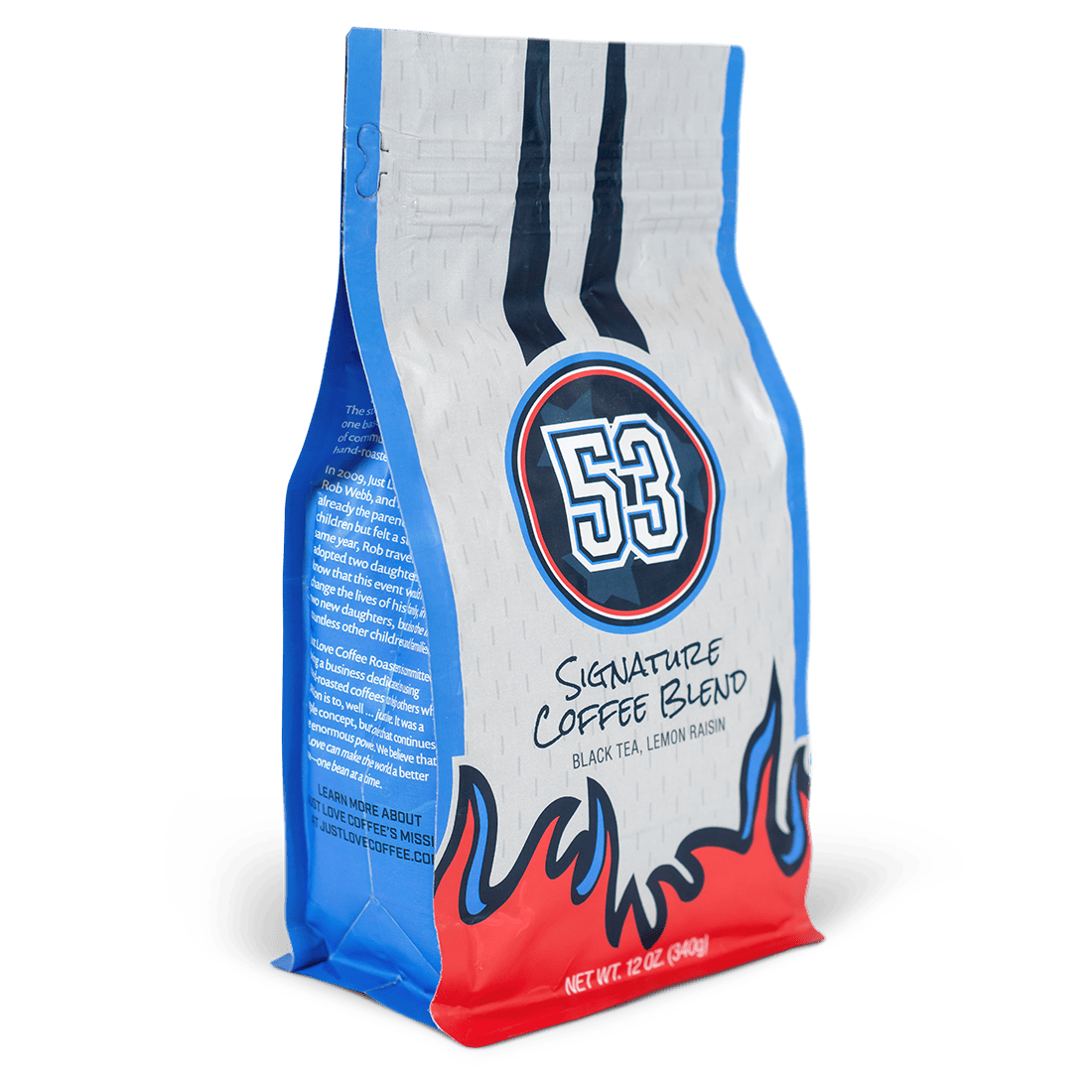 53 Blend— Keith Bulluck's Signature Coffee Blend
Black Tea, Lemon, Raisin
Sale price
$16.95
Regular price
Free shipping for orders over $40
After a 10-year career as an All-Pro linebacker with the Tennessee Titans, Keith Bulluck has personally teamed up with Just Love Coffee Roasters' roast master to create a unique blend he loves himself and knows you will too. With notes of black tea, lemon, and raisin, this delicious coffee is Keith's go-to coffee in the mornings.

This coffee blend not only tastes good—it does good too. Having spent his teenage years in foster care, Keith has a huge heart to give back, especially to young people. That's why he's using the sale of this coffee to raise awareness and support for both adoption and foster care initiatives.

If you're in the Nashville area, be sure to visit Keith's Just Love Coffee Cafe located at 4031 Aspen Grove Dr in Franklin, Tennessee. You never know...you might catch him enjoying a cup of his 53 Signature Coffee Blend.
Our favorite
Apparently, Keith has great taste in coffee because his blend is now our favorite.
We no longer live near a Just Love location but are happy that we can have it shipped. Delicious!