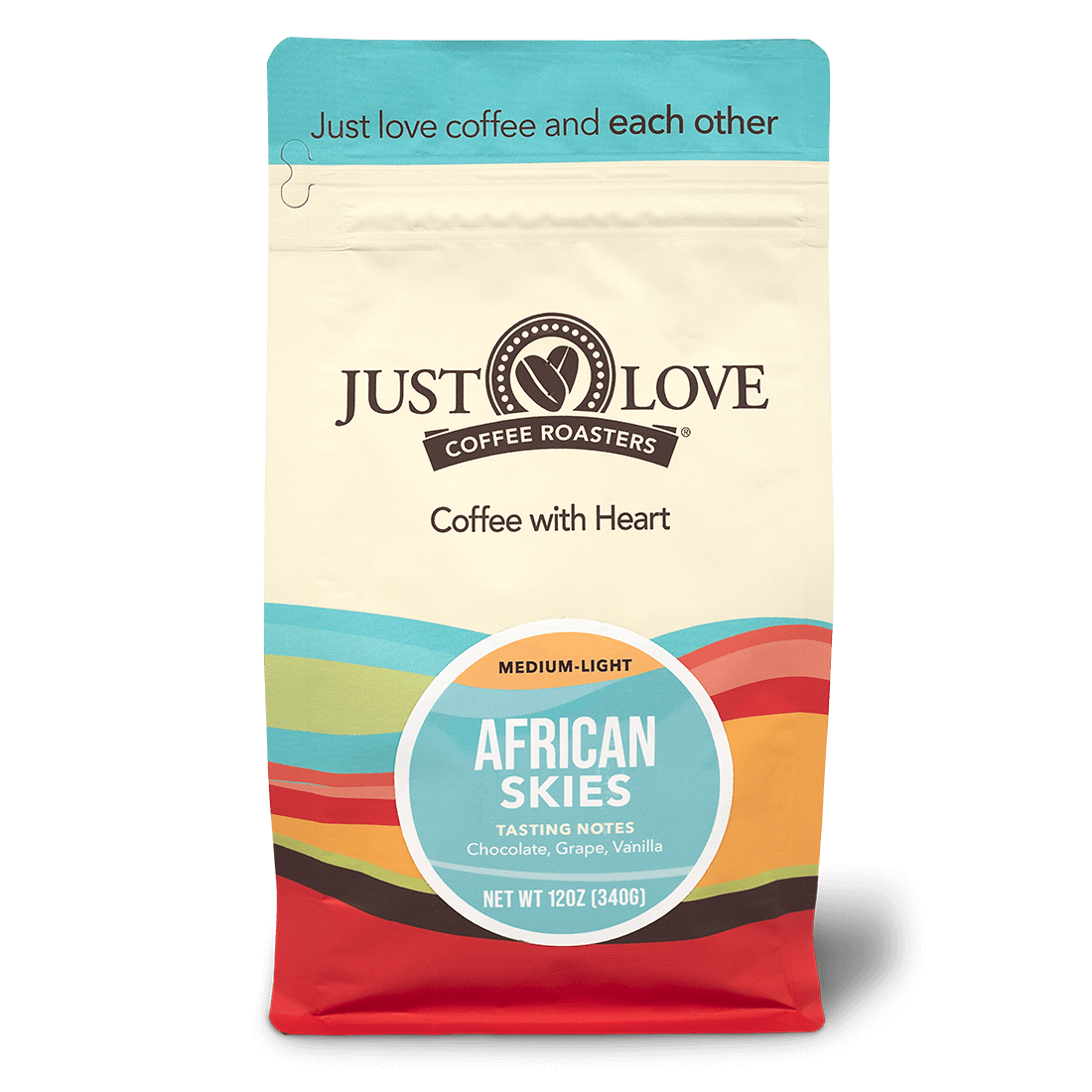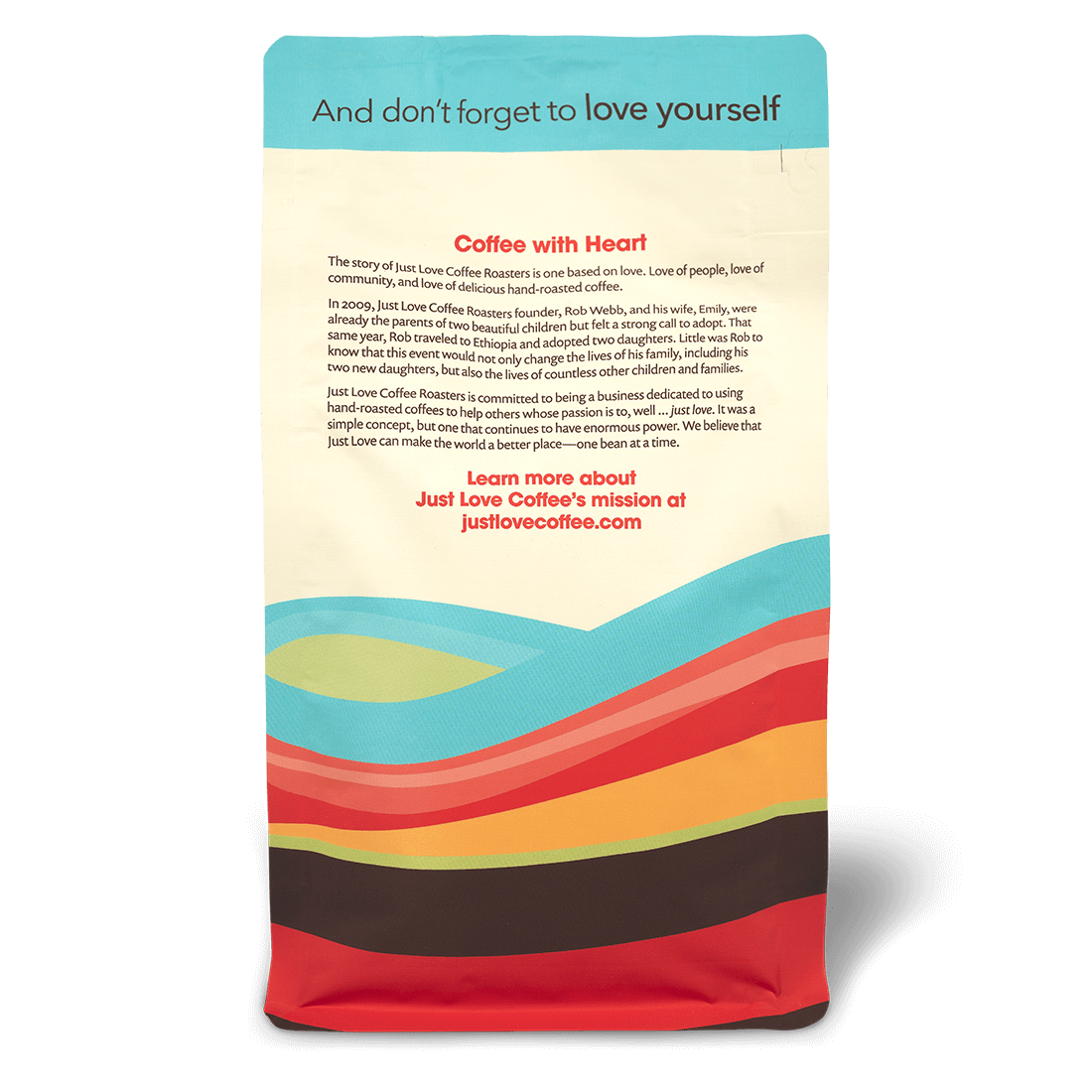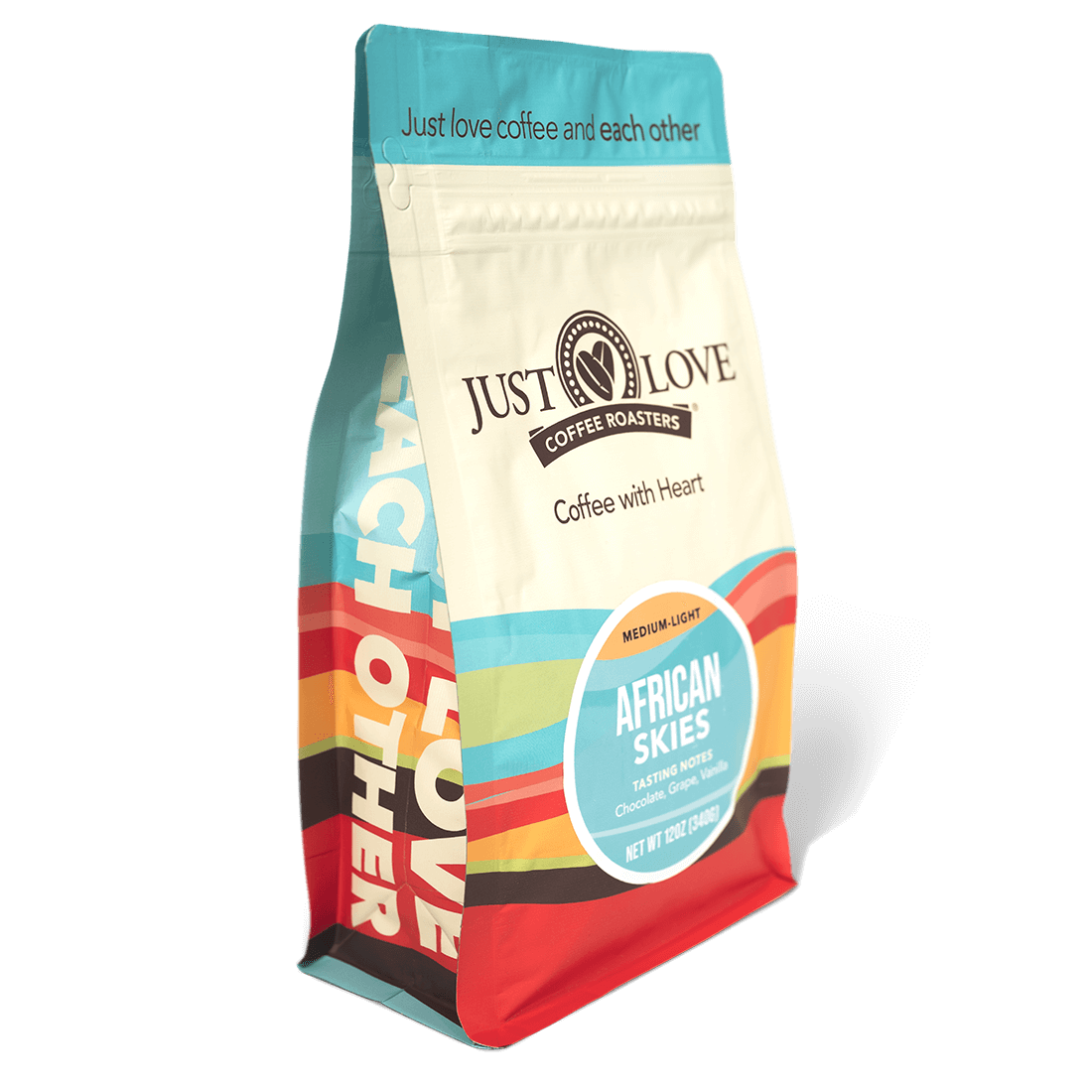 Medium-Light Roast
African Skies
Chocolate, Grape, Vanilla
Sale price
$16.95
Regular price
Free shipping for orders over $40
This coffee blend uses a combination 100% Arabica, ethically-sourced coffee beans roasted to draw out a sweet, rich flavor notes of chocolate and raisin coupled with a delightful winey note in the cup. Whether on a safari adventure embraced by the beautiful skies of Africa or relaxing with family and friends at your local Just Love Coffee Cafe, this coffee is sure to be a beautiful part of your daily coffee routine.
One of our all time favorites!
We order JLC from PA regularly and bounce between African Skies and Hello Sunshine. Smooth yet bold! Our family loves these coffees so much we go through the 5 pound bags quickly. Totally worth shipping!
Excellent coffee
Enjoy this coffee every day and my friends love it as well, will continue to purchase as long as it is available. Will be in Nashville in late June and early July to purchase more.